Vidhi Kumar is the newest team member to join Farmable AS, an Oslo-based agtech startup, focused on fruit farmers.
Vidhi Kumar joins us to spearhead our marketing efforts
Founded in 2018, Farmable is on a mission to reinvent how farmers gather, organize and use their data, helping them improve yield while taking care of the environment.
Joining us on our mission is Vidhi Kumar who will lead our marketing efforts as Chief Marketing Officer. Kumar, an Indian native, is an international marketing professional with over 12 years of experience in marketing and operations across technology, management consulting, automotive, finance, media and consumer goods. She has been working with startups in Norway since 2017 and has significant leadership experience in cross-cultural teams.
"I am passionate about sustainability and bringing technological solutions to the agricultural industry. Having worked on understanding how businesses can adapt the UN's Sustainable Development Goals to their business models, I felt it was the right time to roll up my sleeves and jump right in which is what led me to Farmable. I am super excited to join the dynamic and committed team at Farmable," says Kumar.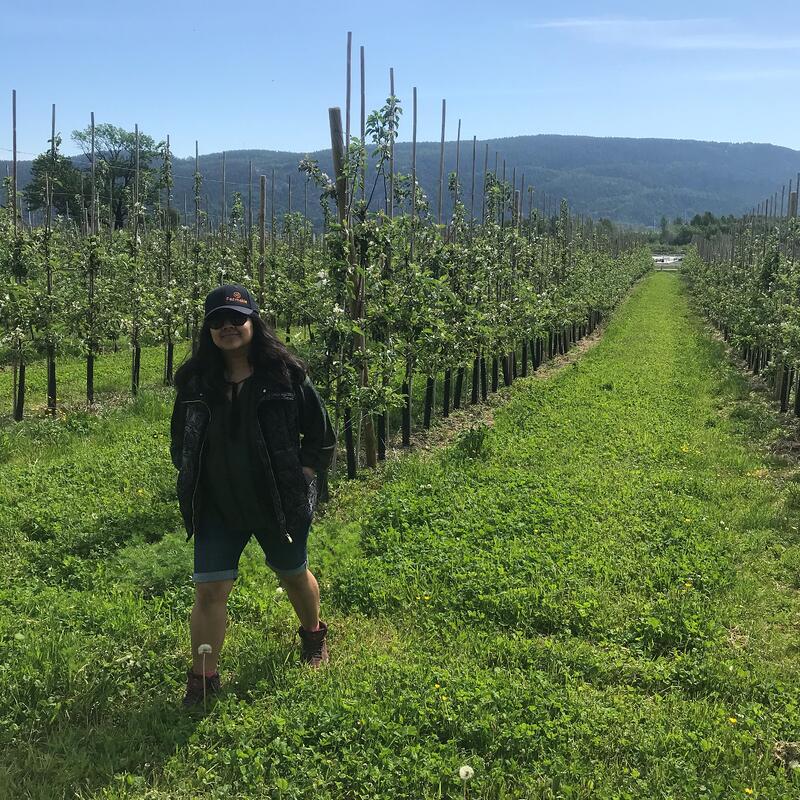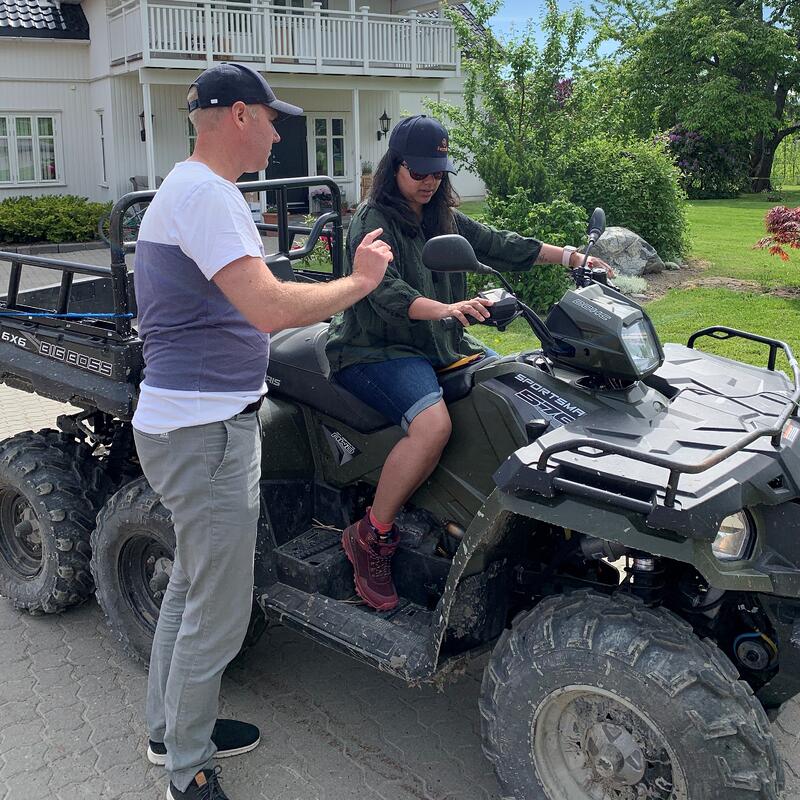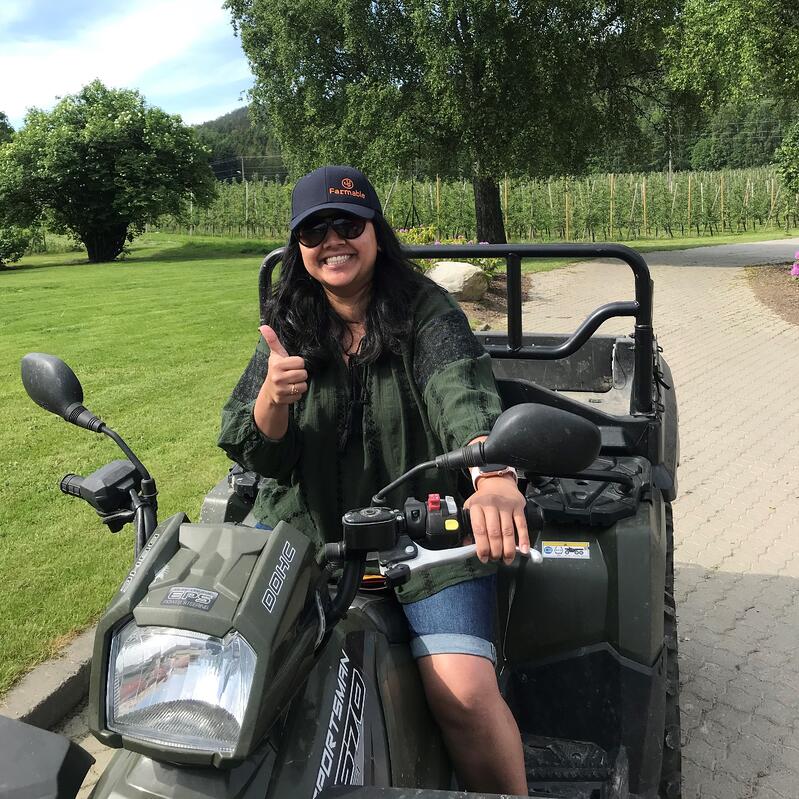 As part of the onboarding experience, Kumar visited a farm to watch the app in action, talk to growers and understand from the ground up the opportunities and challenges in the space. Not to mention learning to ride an all-terrain vehicle on the farm to see how the GPS tracks the spraying pattern in the app. Looks like she's all-set for an out and out farm experience.
"This is definitely the most unique onboarding experience I've ever had!" remarked Kumar.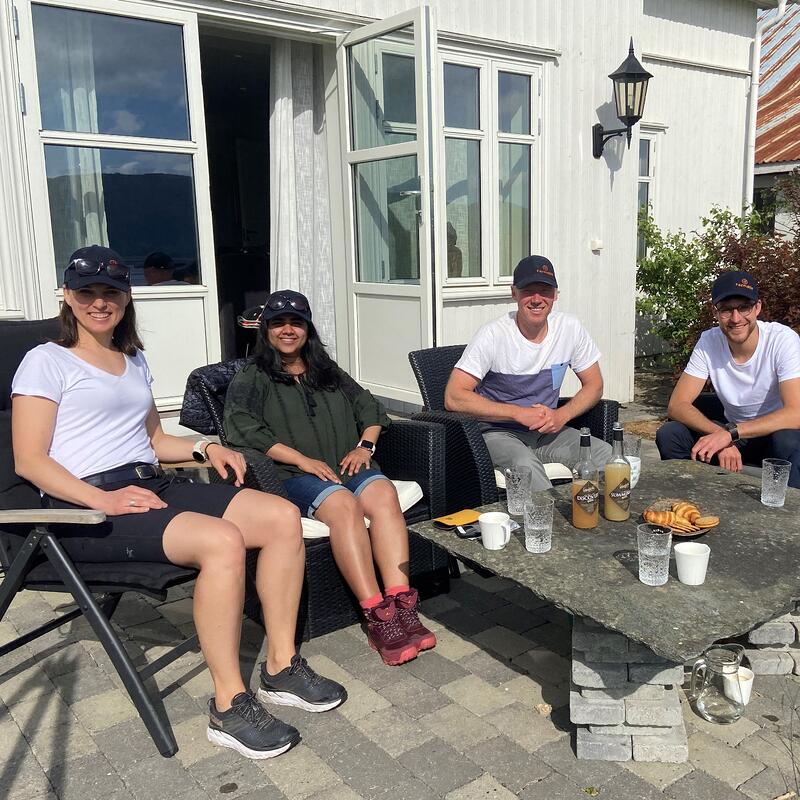 She joins the diverse and experienced team at Farmable, led by Lars Petter Blikom. Blikom is a Norwegian with international leadership experience, spending many years abroad in China and Singapore. The commercial team is led by Canadian, Kaye Hope and Max Bangen, from Germany. Hope worked across Canada and Europe in commercial leadership roles for the energy sector before co-founding a startup in Norway in 2015. While Bangen, at the age of 28, has lived in 6 different countries and worked for several years in software sales and consulting services.
"It's amazing to be part of a small team that manages to bring real-word experience from all corners of the globe," concludes Blikom. "We couldn't be happier to welcome Vidhi to Farmable; she will be the cornerstone of our leadership team."