There are only two growing seasons left
You've probably heard that there are new regulations coming from the EU Commission to Agriculture. It might not be clear that some of the legally binding decisions have already been concluded and impact farms sooner than you think. Many of the regulations are starting to come into effect in the next two growing seasons. If you have worked on a farm, you know first-hand that changing processes take a minimum of 2 seasons: the first season to pilot a change and a second season to verify it is working and cement the change into the entire farming team. Change on the farm is hard work, so the time to get informed on new regulations is now.
If you own, manage or advise a farm in an EU member country, you need to know what's already law and what to expect to become legally binding within the next two growing seasons. 
In addition to this article, the team at Farmable curates a digital newsletter on EU Compliance. You can join our mailing list for free in English, German or Spanish. ⬇️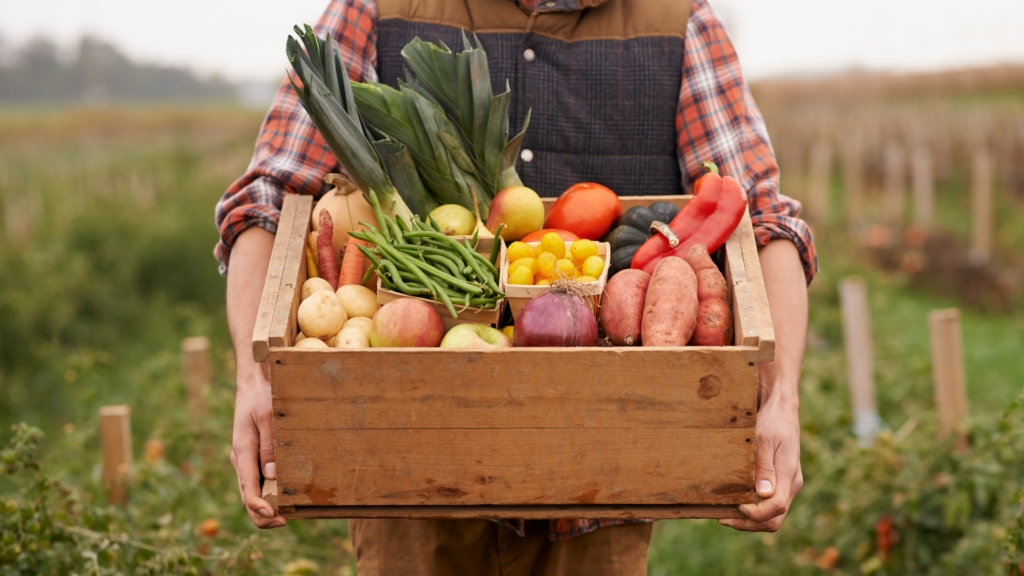 Farms continue to be liable to keep records of those products they use, containing the name of the product, the time and the dose of application, and the area treated and the crop where the product was used. While your spray reports have historically been mandatory for use at your farm, what's changed is that these reports need to be accessible by the EU, and there are stricter requirements for spray reports which have already been agreed upon. 
Here is what we know is legally binding for January 1, 2026
These records must be kept up to date within 30 days of the latest applications
Product usage should be documented back to a specific geospatial location 
Records must be available to the necessary authorities, ultimately accessible to the EU
Records must be stored in an electronic format or transferred to an electronic format within 30 days of the latest application
Whenever applicable, standard EPPO codes for plants and pests should be used in record-keeping
Whenever applicable, standard BBCH codes for growth stages should be used in record-keeping.
CAP: Direct funding to farms
22 million people work on the 10 million farms across the EU. The average income for a farmer is still 40% lower than those working outside the agricultural sector. The Common Agricultural Policy (CAP) has been a longstanding program to provide financial support to farms and help offset the many risks endured by farmers during their growing season.
Changes to the CAP program have already been announced. So what do we know for a fact? 
25% of direct payments will be reserved for environment-friendly farming practices such as precision farming, carbon farming, organic farming and animal welfare improvements.
CAP will have climate tracking, which will be introduced by the Commission for application after 2025. Details are coming soon (

we'll update you in our digital newsletter when more is known

) but we expect to see more requirements around water usage, electricity consumption and emissions coming as part of the CAP process. 

Documenting transparent and predictable employment conditions will be essential: farm workers have to be informed of employment conditions in writing, regardless of the hours worked. This includes place and type of work, beginning and, where relevant, end of employment, information on probation period, paid leave, notice periods, remuneration, work pattern/schedule, social security information;
On-farm safety and health: employers must ensure the safety and protection of farm workers with regard to farm machinery and equipment, protective clothing and equipment or dangerous substances.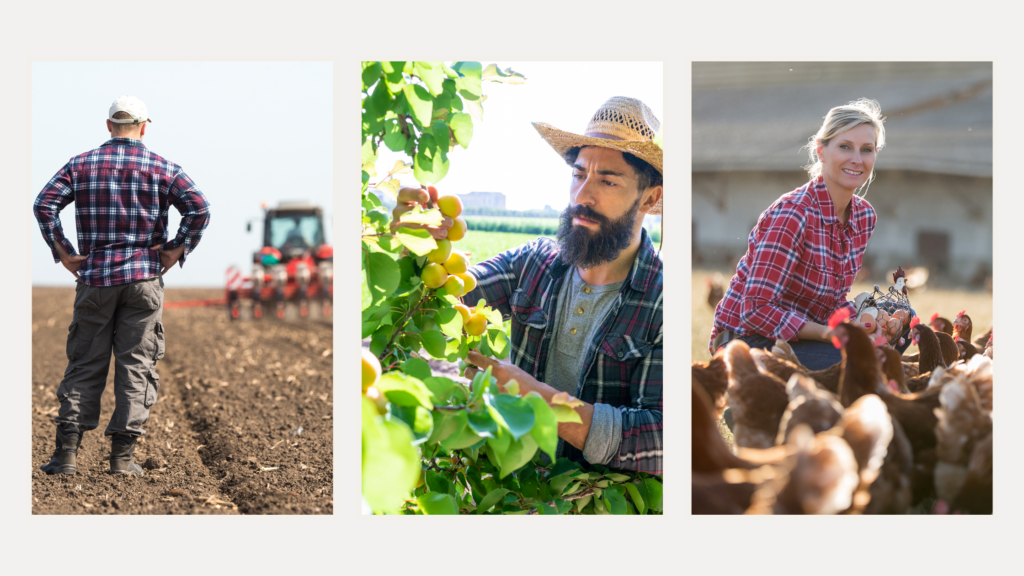 Integrated Pest Management (IPM)
By the end of 2023, we expect the EU Commission to confirm what it has already recommended in earlier communication. There will be new regulations mandating the practice of Integrated Pest Management. The objective is to ensure all alternative methods of pest control are considered first, before chemical pesticides can be used as a last resort measure.  In short, the farm will need to document how it uses IPM as an environmentally friendly approach to control pests and diseases. It is also expected that in addition to verifying the implementation of an IPM strategy, a farm will require a certified agronomist to verify all spray applications. 
Why all the new rules and regulations? The EU aspires to be the first climate-neutral continent and, within that mandate, to ensure a food system that is fair, healthy and environmentally friendly. To deliver on this mission, the Farm to Fork strategy lays out the prioritized areas the EU will work on from 2021 to 2027, including important targets:
25% of EU agriculture organic by 2030

Reduce by 50% the use of pesticides by 2030

Reduce the use of fertilizers by 20% by 2030

Reduce nutrient loss by at least 50%
These targets might feel distant and far away from everyday life on the farm. Still, they are already legally binding targets, and each country within the EU will have to set their own reduction targets within clearly defined parameters and strategies to ensure that the EU-wide target is achieved collectively.
How does this benefit farmers?
Beyond the need to simply comply with new regulations and be eligible for CAP funds, there are some worthwhile benefits of the changes being enforced by the Farm to Fork strategy.
In the longer term, these changes will impact farms the world over, and the food supply chain will be looking to identify trusted leaders. By demonstrating your farm's ability to adapt to new processes,  you can differentiate yourself early on from competitors, improving your market access.

By keeping detailed digital records of chemical use, the data can be analysed to make more informed decisions and identify trends and areas for improvement including cost savings.

By implementing IPM, you can reduce the costs associated with purchasing and applying pesticides while also helping to protect the environment.
How to make the most of your next growing season:
You can start small, but you need to get started.
Change is extremely hard, especially when the current ways seem to work. However, starting with small changes accumulates to bigger changes over time.
Whether your farm data is digital yet or not,

be sure it's well organised.

Consider if your work processes on the farm are reactive or proactive.

Is everything done first and documented later? Transitioning to proactive work processes where documentation becomes part of the planning process reduces the administrative workload later, with the upside of clearly communicating plans across your farm team.
If you don't have a digital tool, dedicate time to testing a few to see what is easy to implement on your farm; At the same time, this research is an investment of time – you can easily earn that time back when your future administration efforts are reduced with centralised, accessible data for automated reporting. 
Include your advisor or cooperative in the discussion. How will they easily access necessary spray reports when approached by relevant authorities? Discuss how you can choose a system that will minimise the administrative effort for everyone involved when it comes to sharing timely information. 
Even if you continue some of your old working methods, get started. Test a digital tool in a controlled environment. Try it for one crop, one field, or one team. Once you are confident in the chosen solution, you can roll it out to the broader farming operation and unplug the old ways of working. 
Suggested Further Reading
Want to learn more about the regulatory changes discussed in this article? You can keep yourself informed through the following policy areas within the EU Farm to Fork Strategy.
Sets stricter requirements for the use of pesticides and introduces new enforcement mechanisms for Integrated Pest Management, including mandatory use of electronic records. The sales of plant protection products will be monitored. The law is expected to be approved in 2023.
The new CAP is revised to provide more targeted support to smaller farms and allow EU Member States to adopt measures to local conditions. The policy includes objectives and measures to align it with the targets set forth in the Farm to Fork strategy. The policy introduces stricter conditions on certain CAP payments directly to farmers. It enters into force in 2023 and will run until 2027. 
The communication of November 2022 confirms the EU's targets to reduce fertilizer use and nutrient loss. The strategy defines the actions the EU will take to meet the targets, including a commitment to approve the Integrated Nutrient Management Action Plan early in 2023.
In addition to this article, the team at Farmable curates a digital newsletter on EU Compliance. You can join our mailing list for free in English, German or Spanish. ⬇️