If you are a grower, you know how difficult life in the fields can be, especially if your tools are not suitable for your needs. You know how difficult it can be to change your habits and to keep up with new technologies and regulations.
Lars Blikom, one of the founders of Farmable, is a grower who experienced the lack of digital tools made for growers. He was facing the same difficulties that the agriculture industry is facing every day, and for this reason, the idea of Farmable was born.
With a group of other Norwegian growers, Lars noticed that an extra effort like digitalization could save hours spent filling reports, documents and organizing the work.
We asked him a few questions about the business and his experience, how he came out with a Farm Management Platform idea, and how was his journey to create a business.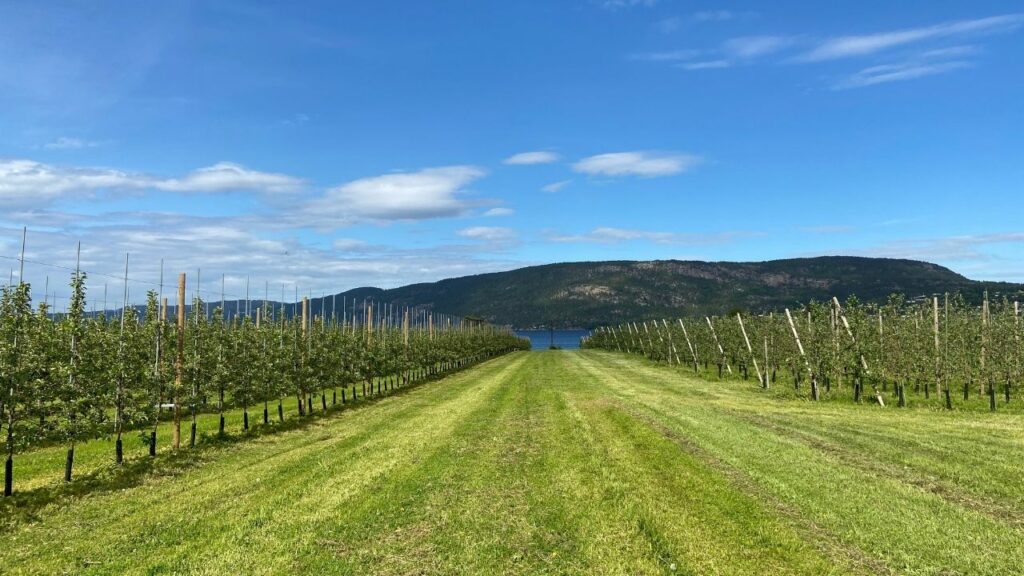 Where did the idea of Farmable come from? Why?
We took over family farms in 2014, converted them from grains to fruit and berry, and started searching for tools to manage the business properly. We couldn't find anything that worked for us, so we started building our tools and data system using various Google products. This tool turned out to be the prototype for Farmable, which we founded four years later to take our concepts to a global market.
When you started this project, were there similar apps already on the market?
There were some software tools out there, and we tried at least 10-15 of those. There were two main categories of farm management software at the time:
Database systems built by individual coops, with lots of specialized features specific to their region or crop types. These typically offer a user experience that is not good enough.
Startup companies offer modern SaaS solutions, but their focus was on the integration of farm data sources, like machinery data - These focused on features that we never worried about.
How would you describe Farmable in a sentence?
Farmable is a digital tool that saves time during daily farm operations.
What were your initial expectations?
When launching Farmable, I expected a long journey of hard work, iterative improvements based on user feedback, troubleshooting of annoying bugs, and long lists of things we want to do but shouldn't – and that's what we got.
I can't recall any particular fears.
How much impact do you think Farmable has on the working organization of a farm? Can you explain why?
I think Farmable has had and will continue to impact their farming operations significantly for our committed users. The reason is that it requires a change of work processes and new habits in their daily life. But this change is also a powerful force and will continue to produce benefits going forward. Having changed the farm work processes so that data is continuously and automatically collected and stored as we do with Farmable, the farms will be better positioned to take advantage of anything else Agtech offers in the future.
As a farmer, what do you think are the next features that you would like to have on Farmable?
We have recently launched our fourth module, which in my mind, completes the holistic farm management system that we knew would be the basis for everything else. In short, with Farmable as it is today, our users manage and capture all important processes going on at the farm. This opens for introducing new features, and my dream is to start working with integration partners for this. We don't need to do everything ourselves. We want to start focusing on bringing the best of Agtech to our increasing user base. Weather stations and satellite imagery are things we'll get to our users shortly.
How does the future of agriculture look like?
The trend for hundreds of years has been that fewer and fewer farmers produce food for more and more people. This trend will continue, and autonomy is the only way to take new large leaps of efficiency. Robots and autonomy will be deployed to all parts of the agriculture supply chain.
What is the activity in the fields you prefer to do? Which one you would like to avoid, or do you find heavier?
Harvesting apples is rather rewarding, as it is an evident demonstration of one year of effort finally getting closer to converting into cash. But honestly, I am not one of those people with a romantic view of farming, thinking it is a life in the countryside sun, away from city life. It is laborious work, typically boring, and there is much more rain and mud than you'd expect. That's why I'm looking forward to automating it, which is my ultimate goal with Farmable.
How much impact the app has had on your farmer's life?
It makes many tasks easier to plan, communicate, and execute. In particular, this applies to three main elements:
spraying correctly and documenting it;
keeping precise logs of our harvests;
make sure seasonal workers are doing their timesheets timely and accurately. 
We have saved loads of time and frustration on these three items.
What will be the challenges of the future (if you think there will be)?
Producing enough food will be extremely hard. First, we had a global pandemic, and the restrictions implemented worldwide have caused long-term damage to farmers' efficiency. Second, we have a war between two of the world's largest food producers. We haven't seen the full fallout yet, but I think it's safe to say that we are headed for a massive food crisis. The pressure on farmers to produce more food will be immense.
What does "success" mean for Farmable?
Success means having a large group of farmers who feel empowered to take stronger control of their own business, be less dependent on other forces in the food sector, and have growing food production ambitions.
Tell us about 2021 for Farmable. How was it? Which difficulties and successes have you had in the last year?
In 2021,
Farmable
reached a significant milestone. The product looks and feels complete enough that it offers real benefits to larger masses of users, not just the most dedicated early movers. We consolidated the product around the best in industry user experience, translating directly into more engaged users.
What we can expect from Farmable in the future?
We will double down on creating user journeys that inspire and motivate our users to take further steps towards improving their farm operations. And we will give our users the first integration offerings, demonstrating the value of the global Agtech ecosystem.