Kicking off the year with our first in a series of integrations planned to make Farmable your go-to system to manage your farm data in one place. We started with the integration of weather stations.
2023 will be the year where Farmable starts working with the rest of the AgTech ecosystem. Our farm management features are now quite mature, well adopted by our early users, and allow farmers to document most of their daily operations in the fields. It's time to expand our feature offering, and we are not going to build everything ourselves – it's better to integrate with partners who already know their specialties much better than us.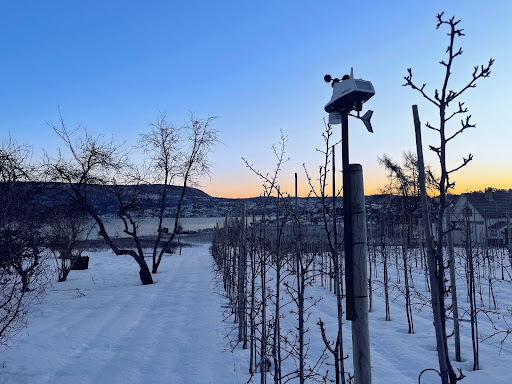 Easy farming compliance is a top priority
Davis Instruments
knows weather stations. Over the past 50 years, they have sold more than half a million weather stations and is the most recognized brand out there. They fulfill all our requirements, like being easy to install and use. They rely on modern connectivity solutions, cloud storage, and efficient API communication. Also, many of our users already have Davis weather stations, and we'd like to allow them to connect their existing installations with Farmable.

Davis Instruments was, therefore, a natural choice for our first integration.
Benefits of integrating a weather station with farm management software
Obviously, you get easy access to current weather conditions directly from the map in the Farmable app, but more importantly, the weather data will be used for increased awareness and automated compliance documentation. This is illustrated by three screenshots taken from the app:
During a spray job, wind conditions may change, and this is hard to observe from the tractor seat. With the integration, the driver gets an immediate warning if wind conditions exceed levels of increased risk of drift.
The efficacy of chemicals is highly dependent on air temperature and humidity and the combination of these two parameters is called Delta T. With the integration, you'll get a live Delta T calculation easily available before and during spraying.
The minimum requirement is to document one weather observation for each spray job. With this weather station integration, we will document weather development throughout the whole spray job, which makes it easier to analyze spray efficacy differences later.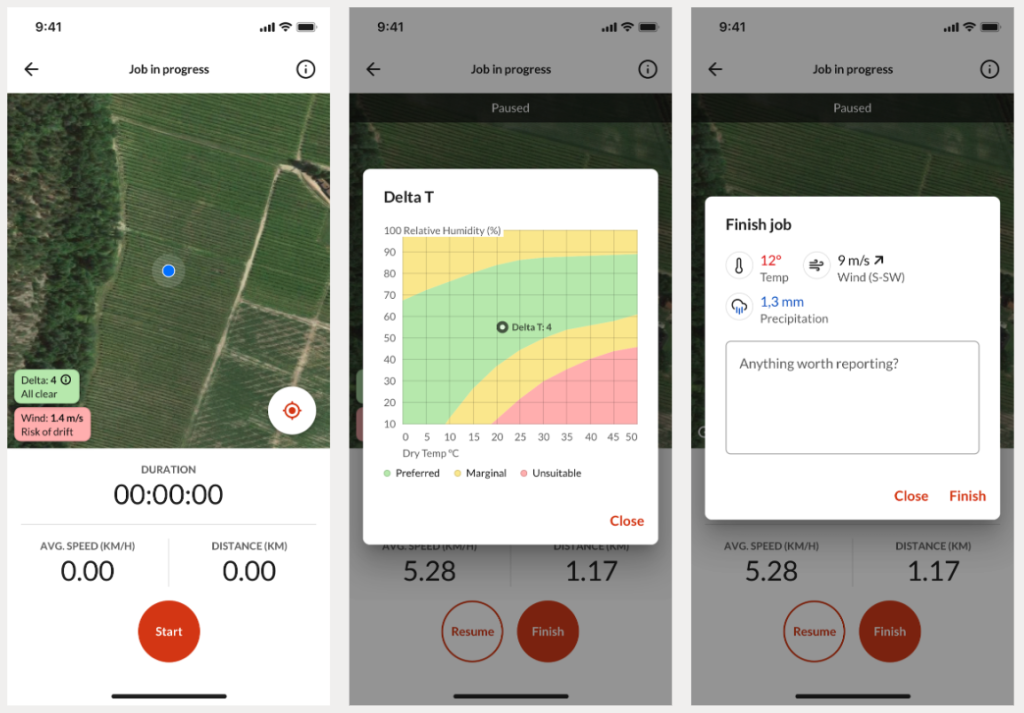 If you already have a Davis weather station connected to the cloud and an associated WeatherLink account, you can go ahead and connect it to your Farmable account. Visit the
Add-on section
in the app.
If you don't have a Davis weather station, we'll be happy to provide you with one. You can order directly from the app if you're based in Germany or Australia. If you're anywhere else in the world, please
reach out
, and we'll happy to help you and see what we can do for you.