Farmable being used in daily operations in an orchard to plan crop treatments, delegate spraying jobs and automatically create documentation for spray logs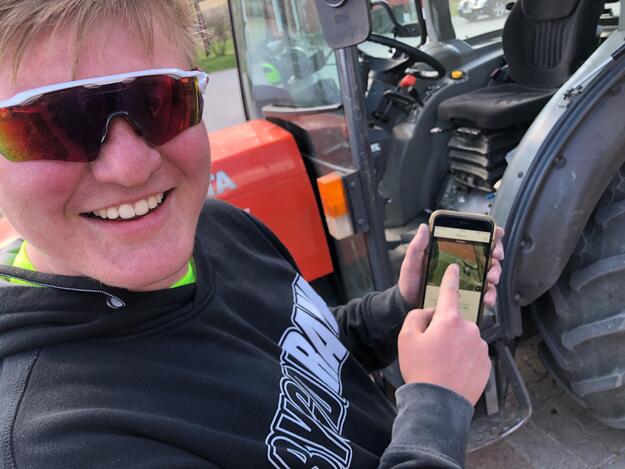 The season in Norwegian orchards has just begun. Along with flowering, it is time again to plan plant protection for the 2020 season. The goal is clear: harvesting strawberries, pears, apples and cherries of the highest possible quality.
High quality is important for Pål Audun Høyen from Fruktgården. Therefore, he wants to have control over the spraying jobs his farmworkers carry out. For him, it all starts it with good communication to his employees. For them to do their jobs, they need accurate information on the type of plant protection to be carried out, including when to spray, which pesticides to use and how much to use.
Planning the current spraying of his strawberries, he uses the latest features of the Farmable app. At the moment, he plans all spraying activities with Farmable's calculator. It allows him to set up a schedule for all his crop protection, and he has control over what needs to be done in his fields each day.
He has already invited all employees to his farm in Farmable so that he can delegate the jobs directly to the employees. An employee can immediately see in the app what spray jobs he has been assigned to, and get information on the details for each spraying job.
During and at the end of the day, Pål Audun Høyen checks his app to get an update on spraying jobs that are still ongoing and those that are completed. Using GPS tracking, he can also gain insight into what fields an employee has been in, so he can be sure all rows in the fields were sprayed.
After the spraying jobs have been completed, they are automatically stored in a spray log that he can use for quality control during the season. This way he minimizes the time he spends on required documentation in front of his computer in the evening.
If you would like to try for yourself, find the app here: