Farming is a challenging profession with various daily struggles and external factors like market fluctuations and climate change. Precision farming and digital technologies can improve productivity and profitability, while government policies and collaboration can help farmers adapt to new regulations and access new markets.
I have a confession to make. I am not a farmer.  Before you stop reading or cynically wonder how I am even qualified to talk about a farmer's perspective, hear me out.
When I started at Farmable, I must admit I came with an open-eyed enthusiasm of a professional looking to make an impact in agriculture and help farmers navigate the challenges of the new digital age.
Over two and a half years in, I've reached one major conclusion. Forget about my solutions; the farming profession is bloody difficult! I can't even imagine the mental strength and sheer willpower it demands.
I'd like to take a moment to give a shout-out to my farmer friends out there by throwing some light on their challenges, especially in light of the upcoming sustainability regulations in the industry.
It's a 24x7, 365-day type of job
Of course, there are lean periods between seasons, depending on which part of the world you farm. However, it is on your mind all the time. Unlike a corporate job, you can't just tune out at the end of a workday.
Many farmers actually live on the farm. If they lose the farm, they often lose their home too. Sometimes it's been in their family for generations. So it's definitely personal and not just business.
It's a lot of manual work. Even with machinery, sensors, and drones. Operation, maintenance, upgrades, and so on. The list goes on.
Small and medium farms make up the majority of farms worldwide
According to the Food and Agriculture Organization of the United Nations (FAO), smallholder farms, defined as those with less than 2 ha of land, make up 84% of 570 million farms globally. 
Family farms, which include farms of all sizes from small to large, operate about 75% of the world's agricultural land and account for 80% of global food production. 
These family farms often provide the majority of food production and rural development. They are entrepreneurial and quite often largely depend on themselves to run the farming business.
And that's not even the hard part.
Farmers have got a lot on their plates. 
Input costs
The cost of inputs such as seeds, fertilizers, and fuel has risen significantly in recent years. This can make it difficult for farmers to maintain profitability, especially when market prices are low.
Labour shortages
Many farmers are facing labour shortages due to factors such as immigration policies and urbanization. This can make it difficult for farmers to find the workers they need to plant, harvest and maintain their crops. 
This challenge was particularly exposed during COVID when there just were no workers allowed to come in from other countries, and farmers lost their produce because there was no one to harvest it. 
Access to financing
The cost of land, equipment, and technology can be a significant barrier for farmers, particularly for new and young farmers. Access to financing and credit is necessary for farmers to invest in their farms and achieve sustainable growth. This means they take outsized personal risk compared to the potential gains of farming (or something like that…)
The peculiar aspect of farming is that the farm itself serves as collateral, which means that if the business fails, the farm falls to the bank. Due to this strong interlinkage, farmers have a very low default rate. On the flip side, though, if a farming business folds, the farmers and their families lose their homes as well. This means they take an outsized personal risk compared to the potential gains of farming.  
Mental Health
The stress and isolation of farming can take a toll on farmers' mental health, and it's important for farmers to have access to support and resources to help them cope with the demands of the job. Many counties and local support groups are available to help farmers. However, often, there is a stigma associated with mental health, which needs to be overcome.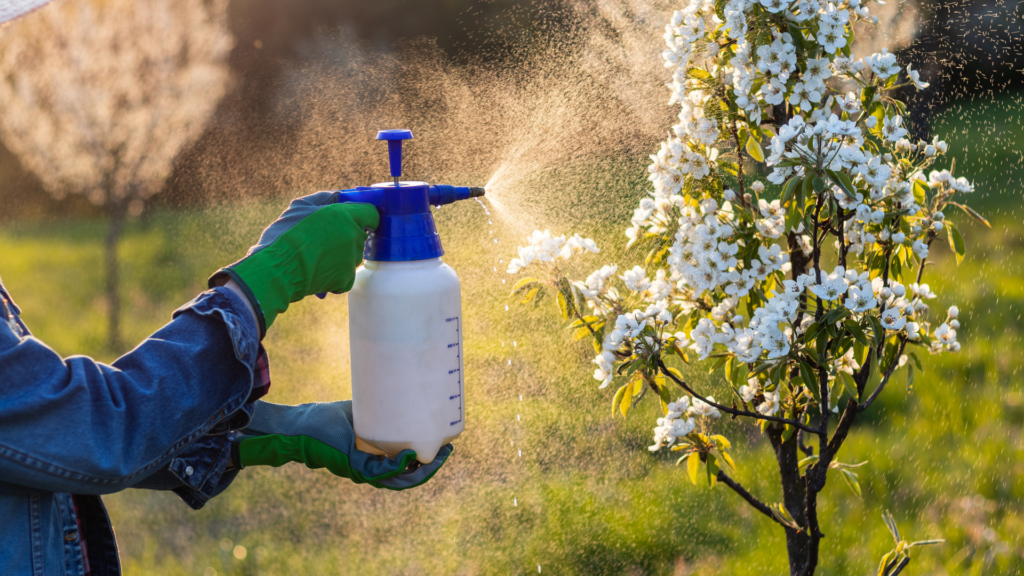 In addition to managing their daily challenges, farmers exist in a broader ecosystem of the market, government and environment. It is a virtuous cycle – the ecosystem affects the farmers, and the farmers, in turn, impact the ecosystem.
Market fluctuations
Farmers are often at the mercy of market fluctuations, which can have a major impact on their profitability. Prices for commodities such as fruits and vegetables can fluctuate greatly, making it difficult for farmers to plan and budget. Again, this was clearly visible during COVID. 
Throw into this mix even bigger issues, and it's no wonder it feels overwhelming.
Climate change
Climate change is affecting farmers in many ways, from extreme weather events and droughts to changing precipitation patterns and rising temperatures. These changes can result in crop failures, reduced yields, and increased input costs.
As an outcome of the 17 UN SDGs, countries are planning a slew of sustainability regulations to bring down emissions and improve digital records of farming activities. This brings up another dimension for farmers to navigate themselves.
Adapting to new regulations
Farmers must also adapt to new regulations, such as those related to sustainable farming practices and environmental protection. These regulations can be complex, and farmers may require additional training and support to comply with them.
Adopting new technologies
Understanding and navigating new technologies, such as precision farming, can be a daunting task for farmers, especially if they are not familiar with the technology. Even then, each technology is differently designed and serves a different need. Hence, farmers may need additional training and support to use it effectively. 
However, what's missing is a human-centred approach to technology design in the agricultural sector. This is a key part of the challenge we are looking to address here at Farmable.
We know we can't impact every single challenge that farmers face. Our purpose is to create a more productive and efficient agricultural industry, and we do this by putting the farmer at the core. All features and solutions are designed around the farmer's experience as a user.
What can farmers do to get ahead of the curve?
Government policies, financial and technical assistance, and collaboration with other stakeholders can help farmers to adapt to new regulations and access new markets. It's important for farmers to stay informed, seek out support and resources, and look for opportunities to improve their operations.