Save time and improve efficiency on your farm.
We offer a freemium plan which includes many data collection activities from the field.
You can export data logs in the format you prefer (.csv or .xls) or as an auditable Treatment Report (PDF). When you use all available features linked to jobs in Farmable, you will be documenting all information that is required by most international quality standards for good agricultural practices.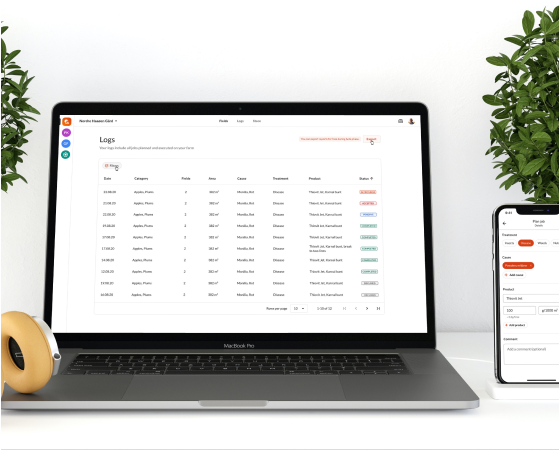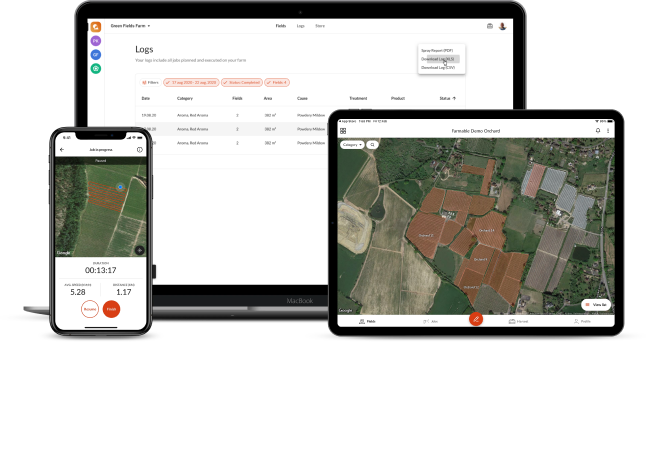 Why chose the reporting module?
You may also be interested in
Make chemical hazards data readily available to the crew.
An easy way to log your sales volumes, customers, quality and price
The smart way to manage your crew.