Challenging farming, but digital progress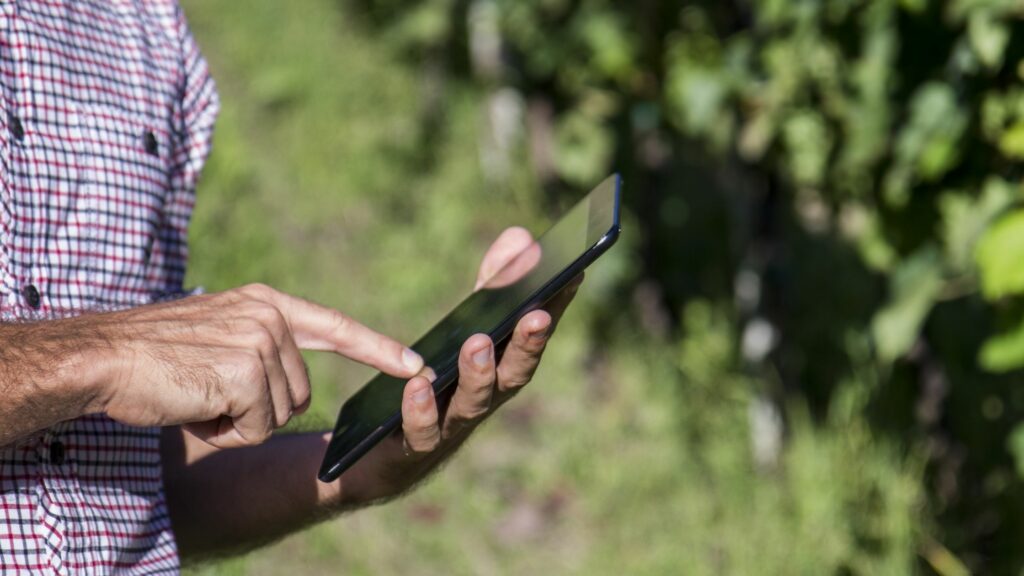 2021 proved a challenging year for most of the farmers we talk to. It's a little scary to see how our own farming problems at home seem to be the same all over the world; seasonal labour is hard to access, cost of fertilizers and pesticides increase, and covid mitigation generally trumps food production needs at every decision point. As a consequence, the signs of food shortage are already emerging.
In the digital world, things are looking brighter, and 2021 was a great year for Farmable. At the end of the year, we had reached:
13 800 farms worldwide.
20 000 recorded job (i.e. data relevant to the documentation of spray and fertilizer jobs).
Farmable users successfully met their Global Gap audit requirements for the 2021 season using the Reporting module many of you contributed to building. From these audits, we have picked up feedback and made modifications in order to further improve clarity of documentation and alignment with typical mandatory requirements.
Towards the end of the year, we launched an upgrade module called "Safe Spraying", which enables documentation of the use of personal protective equipment and gives warnings based on product label requirements, such as withholding dates. – With this module our users can be confident that their documentation is compliant; – and if not, we want to hear about it quickly so we can close any gaps. Take a look at the module in the Web Portal Store.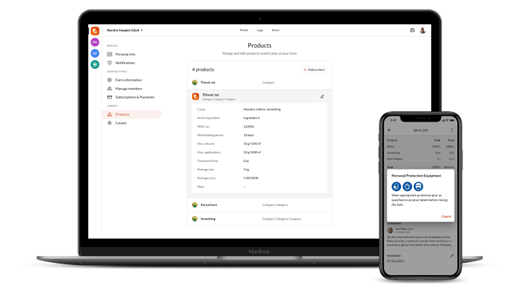 2022 - What's next for Farmable
We enter 2022 with a clear goal for our product development: Estimate profitability per field. Most farms have their crops split on various fields, some as many as hundreds, and it's a challenge to keep good records of cost and revenues for each of these fields – Farmable will automate that.
With the current Farmable features, structured farmers are already collecting the following data per field:
Volume of harvested crop (from harvest log entries)
Volume of fertilizer and pesticide products applied (from job calculators)
Hours worked by farm crew (from Teams & Timesheets module)
These three items constitute the majority of revenue and cost for most farming fields, so if we can get a good estimate for those, we have come a long way.
All this data is secured in the database for each farm, so there is essentially only one piece missing:
Capture the value of harvest: We are building a "Sales Management module" so you can log customer sales with volume, price and quality. This will also introduce "batches" with all necessary traceability, so that the farm is ready for any future requirements for batch documentation when selling to supply chain partners.
We are inviting beta testers for this new Sales Management module within the next few weeks, so please reach out if you want to be one of our early users of this feature.
Getting to "Field Profitability" will be a big milestone for Farmable and all our users, as this really means we are together collecting all the most important information for the farms – which means we are ready to start looking at the more advanced promises of "Agtech". Throughout the year we will start analyzing GPS tracks to automatically create orchard maps with the identification of each row. We will also start estimating the phenological development stage for the plants so that detailed season plans and predictions can be made.
In short, our ambition for 2022 is to move from gathering the basic farming data, to really start analyzing and using it. In 2021 we had a lot of engagement from users, and lots of feedback which led to improvements of our product. We look forward to continuing this engagement as we start working with more advanced features and technologies.